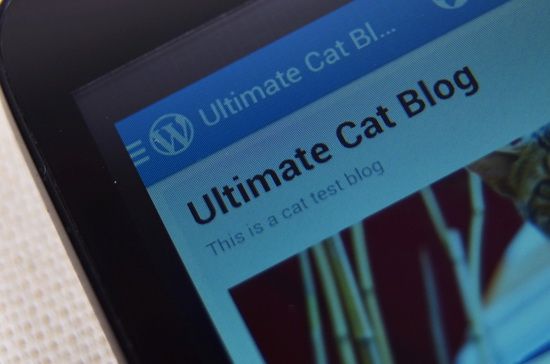 You have heard of blogging. You have heard of microblogging. But have you heard of mobile blogging? It is exactly what you think it is, the process of blogging through your phone or tablet. Many time it is done while on the go, snatching whatever moments you can to get up a post in between your busy real life. It is an art form, but one easy to master.
Why Mobile Blogging?
There are any number of reasons to blog from your mobile phone or tablet. Maybe you don't have access to a regular computer at the moment. Or you might be wanting to share something with readers as it happens, such as during a special event or conference. You may just not have a lot of time and want to knock out a post while waiting at the doctor's office.
Mobile blogging offers a good solution to all of these dilemmas, and more.
What Platforms Allow Mobile Blogging
Pretty much all of them, at this point. Some have apps that can be downloaded. Those apps open up new post windows where you can use all the usual features of your regular dashboard, such as formatting, adding images, and even embedding videos. Others are more straight forward and just let you add text or upload content from your phone gallery.
Those sites that don't have an app usually have a way to post by email. This works by providing a special email address that connect to only your account. You write the post in your email using whatever features your client allows. Then send it in, and it will publish it immediately.
Other platforms are specifically for mobile blogging, such as MyWapBlog and MoBlog.
But Isn't Posting Content Through Your Mobile Device Hard?
No, but it takes practice. The most common complaint people have is typing on a touchscreen or QWERTY. Both of which can be time consuming until you get used to it. With autocorrect features on most devices, it makes it even harder. You have to be extra careful that your words remain accurate, or there may be some embarrassing consequences.
Try saving your mobile posts for smaller messages, rather than long ones. For example, mini updates about an event is a great use of your blog's mobile service. So is microblogging or visual blogging through services like Twitter or Tumblr, both of which are easily manages through your phone.
For longer posts, if you do need to go mobile, an emailed post might be better. You will be able to draft it to finish it up later.
More mobile blogging tips:
Conclusion
Mobile blogging is an effective way to take your posts on the go, or capture any moment while it is still fresh in your mind. As it becomes more popular, plenty of tools are coming out of the woodwork. What is your favorite? Let us know in the comments.
Featured images:
 

License: Creative Commons

 image source
 

License: Image author owned
By Jessy Troy
Jessy is the experienced blogger, social media geek and tech geek. She loves playing with new tools and trying new pltaforms. You can follow her on Twitter as @JessyTroy